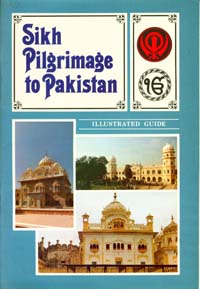 Anup Singh Choudry is a Sikh writer and businessman based in the UK who on March 5, 2008 was on the list of approved judges to become a High Court judge in Uganda[1]. Once appointed, he will become the first Sikh High Court judge in this country[2]. He has written several books of which the Sikh Pilgrimage to Pakistan is most noteworthy for Sikhs.
Mr Choudry who is born in a small town called Masaka in Uganda East Africa in 1950. He is 57 years old and arrived in the UK from uganda in 1969 as a student. His late father Tarlock Singh Chowdhary and his mother, Narinder Chowdhary, 75, migrated permanently to the UK in 1972 with the rest of the family just before the Asian exodus as a result of Ugandan dictator Idi Amin expelling all Asians from the country[3].
He went to Fort Portal public school, Shimoni Demonstration school, St. Joseph SS Nyamitanga and Layibi College in Gulu in Uganda and then obtained a bachelors of science degree from the University of London. He read law at Corpus Christi College at the University of Cambridge and The College of Law at Chester and Guildford[4].
Mr Choudry has three children - an 20-year-old daughter and two sons, one aged 13 and 19-year-old A-level student, Satvir. The whole of the family are practising Sikhs who take a keen interest in the events and activities that take place in their local Gurdwaras. Mr Choudry said the following in a recent interview:
" In any decent society or civilised society we all have the same values as human beings and our values have a base in our spiritual values. At the moment society is looking to its social fabric to give it values and forgetting the spiritual base. And that is where we are losing respect as we would define it in the previous generations." "In my generation I was taught to respect elders, neighbours, the authorities and teachers. The moment that discipline breaks down what happens is a loss of respect for teachers, for your parents, your religion and the law."
Publications
Edit
References
Edit